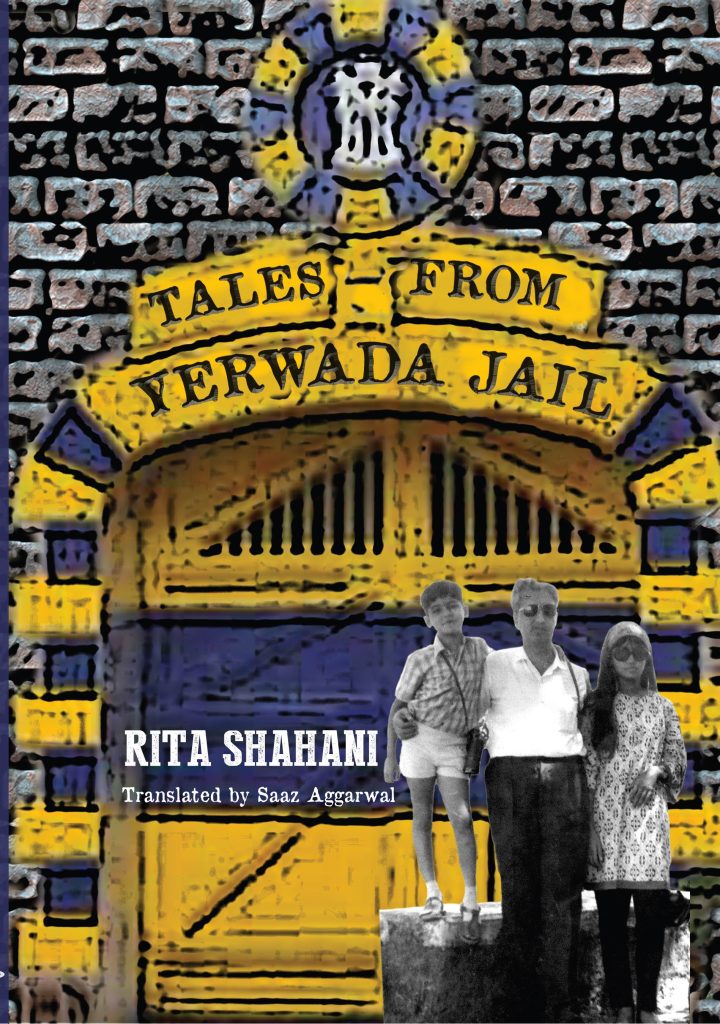 Tales from Yerwada Jail
by Rita Shahani
At bedtime every night, Vishnu Shahani's two young children refuse to sleep until he tells them a story from his time in jail. Vishnu's stories embody a spirit of adventure, and the youthful excitement of overcoming a powerful and oppressive enemy. He speaks of personal involvement in the Indian freedom struggle, without a trace of complaint against the hardship he faced.
After Vishnu's death, his widow, Rita, interviews others to get a fuller picture. She finds that the perception of each participant in the family's history varies slightly. She pieces the versions together, allowing the differing interpretations to coexist.
Time has moved on, and while Indian democracy has survived, memories of the movement for freedom against Imperial rule have receded. The names of Gandhi, Nehru and just a few others, are remembered. Through the story of the Shahani family, this book honours the struggle and sacrifice of thousands of ordinary families in the 1940s.
Tales from Yerwada Jail also tells of the little-known contribution of the Sindhis to Independence, and their struggle to find livelihood and new homes after Partition.
Written for readers of all ages, this book serves as a reminder of important facts we have too easily forgotten, and also shows some of the challenges of recording history.
Read about how the book got written here.
---
Forgotten stories from my village, Harwai by Hari Govind Narayan Dubey
THE LIFE AND TIMES OF MY FATHER: PANDIT RAM NARAYAN AZAD
The village of Harwai was barely one kilometre, across from end to end. Its people, like many others across India, toiled under the sun living a meagre existence of economic and caste oppression. As the Indian nationalist movement spread, there were many who worked relentlessly to guide the people of India towards lives of peace and dignity. When we think of the Indian freedom struggle, Gandhi, Nehru and just a few other names come to mind. There were thousands of people like Ram Narayan Azad who are no longer remembered though they gave their all for the country.
Hari Govind Narayan Dubey is a skilled storyteller. The incidents and anecdotes he recounts take us beyond the shallow façade of the collective memory of the period and allow us to experience life in rural India under the British administration.